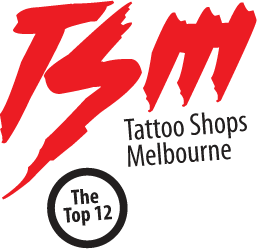 Blog
Identifying the Best Tattoo Parlours
Date: 16/3/18
Researching talented tattoo parlours in Melbourne? Identifying the right parlour is the most important step when it comes to getting a tattoo done. With so many tattoo parlours available these days, choosing one for your needs can be a challenging task. It is very important that you work with the best tattoo parlour Melbourne so that you don't have to deal any kind of issues later on in life.
We at Tattoo Shops Melbourne understand your needs and have put in the hard work of evaluating and shortlisting some of best ones in Melbourne. This is because we understand that it is difficult for you to spare time because of your busy schedule and things that life brings to you. We have evaluated the parlours in and around Melbourne on the basis of the following criteria and have identified 12 tattoo parlours you can choose from. This should make things much easier for you.
Criteria Considered for Identifying the Best Tattoo Parlours
#1: Cleanliness – This is important not only for the best experience but also from a health point of view. The parlours listed here do not just look clean, they are hygienic and safe.
#2: Tattoo Styles – While some shops are known for specific styles such as watercolour or grey wash or, others have multiple artists specialising in specific styles.
#3: Experience – Quality of work is as important as the style. So, its recommended to work with an experienced artist.
#4: Comfort – You will feel comfortable only if the vibe of the tattoo parlour and the artist you want to work with must match that of yours.
#4: Referrals – It is important to go through the reviews provided by real customers before choosing a tattoo parlour in Melbourne to ensure the best experience for you.
#5: Customised Designs – Ability to create customised designs is another criterion that has been considered when evaluating tattoo shops.
12 Best Tattoo Parlours in and Around Melbourne
Green Lotus Tattoo, Brunswick
Voodoo Ink, St Kilda
Ria Von Valentino, Brunswick
St Kilda Ink, St Kilda
Eternal Instinct Tattoo, Northcote
Frankie Lee's Tattoo Parlour, Malvern
Renegade Art Society, Moonee Ponds
Dynamic Tattoo, Richmond
Lucky 13 Tattoo, Burwood
Adrian Krygsman, North Fitzroy
Grey Street Tattoo, St Kilda
Soul Inn House, Moonee Ponds
Whether you are going to get your first tattoo done or searching for a new artist for the next tattoo, one of these tattoo parlours should be able to cater to your needs. However, you must investigate a little more about the shops and make an informed decision. This is because the tattoo will be there with you for life.
tattoo parlours melbourne
________________________________________________________________
Tattoo Artists in Melbourne
Date: 7/8/17
Melbourne has some impressive tattoo artists and parlours to choose from. However, you still need to do your homework and make sure you find the right artist for you. Below are just a few things to keep in mind before you get inked. – Tattoo Artists Melbourne
Don't Get Your Tattoo On Impulse
Tattoos are with you for life, so it is worth taking the time require to really consider if you want your first, or next ink long-term. Yes, there are removal options—but they are not perfect. We know you may be inspired by the work of one of Melbourne's talented tattoo artists, but think on it for at least 1 week before you make your final decision.
You Might Like Their Style, But It Might Not Be Right For You
You might be a hardcore fan of a local artist, and genuinely admire and respect their craft. That being said, not every talented artist's work is right for you. For example, while you appreciate the artistry found within the pages of a grey wash realism portfolio, it may not be a look you want rock.
Make Sure Your Design Is Just Right
Walking into a tattoo parlour in Melbourne and having a custom design made just for you is exciting. As exciting as it may be, don't hesitate to pass on a design that isn't right for you. Or, maybe there are certain elements of a design that you want to be tweaked. A respectable artist will never take your alternation request personally, because they know how personal your design is to you.
Feel Free To Shop Around
When you go shopping for clothes, you may end up in several stores before you make an actually purchase right? Feel free to do the same when searching for tattoo artists in Melbourne. Utilise the internet to browse parlour portfolios, and narrow it down to one or two artists you want to meet in person.
Your Options Are Endless
There is certainly nothing wrong with old school one-dimensional tattoos; modern tattoo artists specialise in wearable art filled with depth and detail. Begins with the genre of tattoo you prefer (tribal, grey/black wash, watercolour, realism, old school, portraits, etc.) then find an artist who specialises in your genre. You are looking for someone whose style and flare is one you want to rock, and your options are endless.
Our goal at Tattoo Shops Melbourne is always to provide you with the info and insights you need, and direct access to the best tattoo artists in Melbourne. Here's to your next ink!
________________________________________________________________
Hand Tattoos
Date: 23/4/15
Tattooing the hand is quite a painful experience. However, with its high visibility, many people may wish to get inked. The hand is not only a common location for religious and gang symbolism, but can also be tattooed instead of purchasing a wedding ring. It is a symbolic location, and has a number of meanings for a number of different cultures including Arabic, Indigenous, Borneo, and Japanese. Celebrities including Britney Spears, Dave Navarro, Ozzy Osbourne and Jesse James have all been tattooed near or on the hand/fingers. If you are considering a hand tattoo, be aware that dependent on location you may need to allow some recovery time. Be careful of infection!
________________________________________________________________
Celtic Symbols
Date: 20/3/15
Celtic tattoos can contain a variety of symbols including animals (often zodiac), crosses, knots, trinities, and designs that reflect organic energy like nature, motion, time and wind. These Celtic designs are most common with Irish descendants, and represent the idea of a rebellious, nonconformist, ant-colonialist Celt. The symbolism is drawn from Ireland's ancient past, which is vastly different to the familiar images (shamrock, harp, Irish wolfhound) that many people have come to associate as Irish in the modern era. It is believed that some Celtic tattoo ideas for men and women today, were created in the time of Celtic warriors. Celtic tattoos in the medieval time were a form of war tactic. The Celtic men would engage in battle bare-chested, or often naked, this would reinforce a stance of intimidation against their enemies.
The Celtic tattoo process involved the harvest, and drying of the Woad plant (Isatis tinctoria). The leaves would be dried and boiled a number of times to produce a thick, ink-like product. This would then be penetrated into the skin with an implement. It appears that this tattoo process would create a higher risk of infection when compared to today's standards, but what doesn't kill you can only make you stronger…right?
________________________________________________________________
Welcome Alchemy Tattoo Studio!

Date: 1/3/15
Alchemy Tattoo Studio has joined the most exclusive tattoo directory in Melbourne!
Visit Website, call or email them for your next tatt – click here – Alchemy Tattoo Studio
________________________________________________________________
Game of Thrones Ink

Date: 10/2/15
It appears that not only has the best selling novel series written by George R.R Martin been a HBO ratings gold mine, fans of the show are also inspired to get some ink. Not only are men designing tattoos based from the series, but also women. But what makes Game of Thrones so popular? Initially, building a series around a mythical world would have been quite risky. However, with a clear vision and direction for the show it was attracting 5 million viewers in the first week. It also has been the most illegally downloaded TV show in Australia. Game of Thrones has broken new ground for television, re-visiting the Medieval era which has generally been poorly produced for TV. People that have not watched the show may only know of the meme- Winter is coming. Wither you are a fan of tattoos or not, it is impressive that a series of novels turned into a TV show has inspired and entertained the world over. Prompting even the die hard fans to get inspired tattoos. Would you get a tattoo inspired by your favorite show? Season 5 airs in America on the 12th of April 2015.
________________________________________________________________
3D Tattoos

Date: 23/1/15
Its not overly tattoo related, but after stumbling upon some amazing designs online, I would like to share one artist's journey of being able to continually push creativity to the next level. Odeith, a Portuguese born artist began developing his craft while sketching on street walls and train tracks. His style soon evolved into what he called "somber 3D" as the images below show, he has an amazing ability to create a sense of realism and perspective in his work. In 2005, Odeith was internationally recognized for his anamorphic art field, with his compositions creating outstanding perspective thus creating an optical illusion effect. Unfortunately for the tattoo community, he did have a tattoo studio but decided to close it in 2008 to move to London. Odeith, having created large scale murals for London Shell, Kingsmill, the Coca-Cola Company, Estradas de Portugal, Samsung, Sport Lisboa e Benfica (football club) has now assumed painting as his main activity.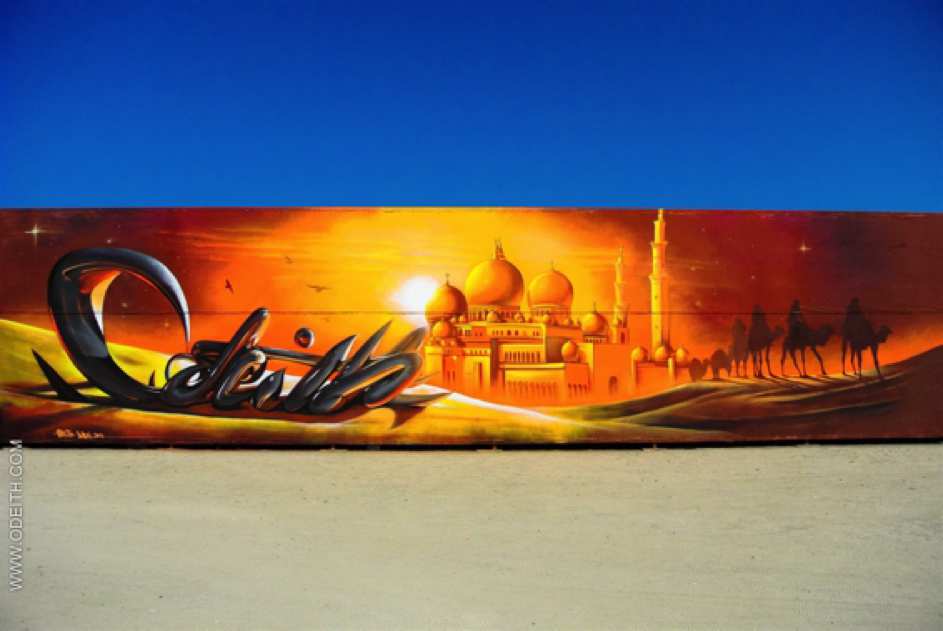 Helping Dubai break the record for the longest graffiti canvas
For more of Odeiths work click here
________________________________________________________________
Tattoo Designs for men
Date: 7/1/15
Sitting on what appeared to be an old barbers chair, the smell and comfort of the leather didn't ease my nervous system from firing the electrical impulses from my shaking hand to my brain any slower. What if I hated my first tattoo design?
Tattoo designs for men have long evolved since Otzi "the iceman", who is believed to have the earliest form of tattoo dating back approximately 5,300 years. Since then, there has been the birth of many different styles and techniques including: abstract, cartoon, tribal, fine line, gray wash and Celtic to name a few. According to www.rankmytattoos.com , tribal designs still rank high in the top 10 most-popular tattoo designs for men. The styles mentioned have been formed from a particular appearance, and distinctive characteristics that can range from colors used to the image tattooed.
There are so many tattoo designs for men available that it can be quite annoying, and frustrating. However, the perfect tattoo design should not be rushed! If you are looking to get your first tattoo, do some research. Find a design that has meaning, and try not to be influenced by others. What is your tip for getting a first tattoo design?
________________________________________________________________
Temporary Tattoo Love – tattoo designs

Date: 10/12/14
Tattooist Jason Ward is proof that decent people still exist in the world. His pure kindness towards customer Suzie has turned the pair into unexpected internet sensations.
Suzie has been visiting Jason's tattoo parlour Muscle and Ink for over three months now and they have developed a special bond. You see, Suzie is not like any customer Jason has ever had before. Suzie has Down syndrome. Every Friday Suzie wanders after work for her weekly tattoo fix. But this isn't your usual tattoo enthusiast. Suzie appears every week baring a packet of temporary tattoo designs which she asks Jason to apply with his expert tattoo skills.
After the first of these visits, Jason didn't expect to see Suzie back in his parlour and considered it just another day work. Little did he know, his little act of kindness made Suzie's day. And so, a weekly ritual was born for Suzie and Jason. Now, every week Suzie appears at the Parlour, her pack of temporary tattoos in hand. Jason leads her to a chair, puts on his gloves and prepares her arm while Suzie smiles excitedly. Suzie is especially a fan of Maori-style patterns.
This story warmed our hearts and deserved a special share in this week's blog. We commend Jason on a job well done and it just goes to show that no matter what you may be dealing with – tattoos create a bond and sense of happiness that sees no boundaries.

________________________________________________________________

Good things come in small packages – dainty finger ink
Date: 1/12/14
For those wanting to get some ink for the first time a great idea might be to start off small before working your way up to bigger pieces.
If you're thinking about getting a small tattoo, why not invest in some artwork for your fingers? It's the latest celebrity trend taking Hollywood by storm, with the likes of Rihanna, Miley Cyrus and Beyoncé all sporting some funky finger art!
This style of ink may be more suited to girls who have been dressing up their fingers with rings for centuries, however guys are also not limited to this kind of ink if done correctly.
Check out these great small tatt ideas for your fingers below!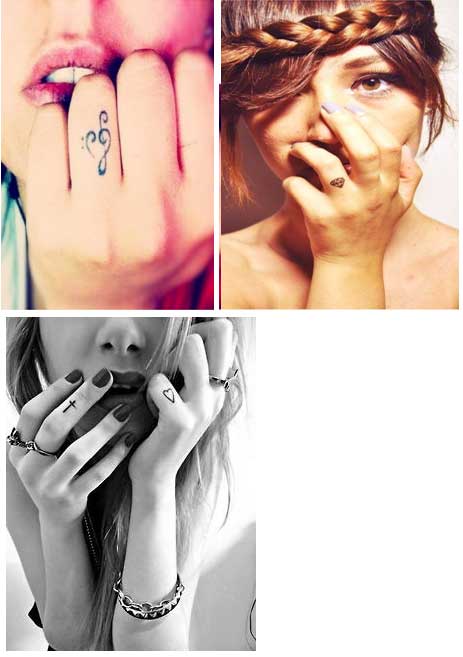 ________________________________________________________________
The Great Debate – Tattoo up or Suit up?

Date: 25/11/14
On the 12th of November Channel Ten's The Project aired a very topical story about tatts in the workplace.
28 year old Kasey Davis was discriminated against by a potential employer due to her excessive body art.
'Hi Kasey I think you would be great for the job, but your tattoos are a deal-breaker' was the response she received from the recruitment agency.
Kasey was left feeling belittled and unwanted.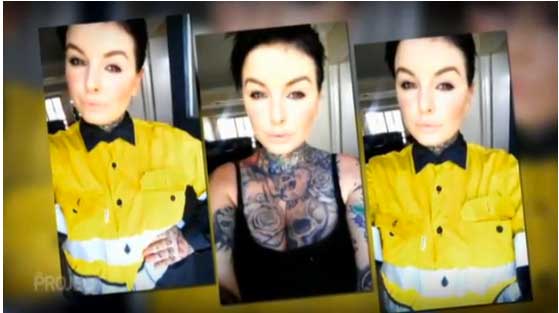 The story highlights an important taboo subject in our society. An employer would never blatantly admit to not hiring someone based on their gender, race or religion, so why is it okay for them to cast judgement and discriminate against someone with tattoos?
While employers shouldn't be acting this way, the reality is that some jobs require a certain physical attribute to accompany the job role. Those that love body art need to be prepared to face the fact that despite having the correct qualifications and perfect personality, they could potentially be subject to discrimination due to their ink.
Have you ever been treated unfairly in the workplace because of your tattoos? Let us know and we'll tell your story.
For more information on discriminatory behaviour in the workplace contact the Fair Work Ombudsmen.
________________________________________________________________
Tattoo Removal – Latest Technology

Date: 21/11/14

There is no doubt tattoos are a form of artistic expression. Each one has its own personal meaning and story behind it. However, over time, circumstances can change and so too can the feelings toward certain tattoo choices.
At one point in your life you may have thought getting a tattoo of your girlfriends name on your chest was a great idea, only for things to go sour years down the track. You're at the point where you can't even bear hearing her name without wanting to vomit a little bit, so what do you do with that constant reminder of your past inscribed on your chest?
Let's talk about the latest technology in tattoo removal and how it can help you with those not so great choices.
PicoSure Laser:
According to the Courier Mail, unlike the nano-laser, this new technology which has been available in Queensland since earlier this year, is said to be 10 times more effective. The laser only works on inked areas by blowing the ink into tiny pieces so the body can later absorb it. There is no heat, burning, scarring or tissue damage.
The internet is buzzing over this latest technology, with good reason. Although expensive due to not being covered by insurance, it can reduce laser treatment sessions by half! Of course, this will vary between different skin tones and tattoo boldness or colour.
With about a quarter of Australians under the age of 30 wanting to get their tattoos removed, it is no wonder many are turning to this latest form of treatment for an effective removal.
Alternatively, if you don't want to remove the tattoo completely, consider seeing a tattooist who specialises in cover ups. Turning the old into a fantastic new piece of ink might be a better option for you.
For more articles check out TattooRoadTrip.com

CouponsPlusDeals.com is a ultimate website which have partnership with more than 200,000 merchants worldwide, uploading their coupons and discounts for massive saving.