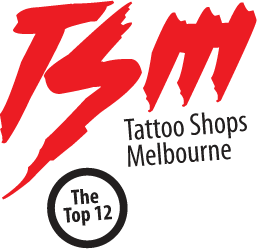 Award Winning Tattoo Artists melbourne
Lucy 13 Tattoo is among the premier tattoo shops Melbourne has to offer. We employ a team of experienced tattoo artists to serve our diverse and vibrant community.
As experienced tattoo experts, we offer a wide variety of tattoo ideas and designs for men and women of all ages. We have tattoos for ankles, torsos, backs, arms, chests, abdomens and more. We also have black and white tattoos, floral tattoos, artistic tattoos, tattoos that depict pop culture characters, tattoos of ancient symbols, tattoos with abstract designs and many more.
Our shop is located at 13 Burwood Highway at Burwood Melbourne, and we serve most of Melbourne eastern suburbs. So if you're interested in getting one of our tattoos then here's what we can do for you.
Lucky 13 offers a wide ranging set of tattooing designs for our clients' needs. We welcome walk-ins for small and minor tattoos, but for large or custom work, we recommend consultations followed by appointments.
If you don't yet have an idea of the type of tattoo that you want to get then we recommend that you look at our gallery. Here, you will find some of the best tattoos we offer, including some original designs from our artists. We get walk-in clients all the time, and we are prepared to give you your tattoo as soon as possible.
However, if you'd like a customised tattoo then simply contact us and set up an appointment. We will discuss the design of your new custom tattoo, which part of your body it should be printed on and any other concerns that you may have. Once we have agreed on the type of tattoo that you'd like to get, we will make the necessary preparations for the project.
Finally, we also offer laser tattoo removal for those who want old, faded or badly printed tattoos removed. So if you have one that you'd like to get rid of, just give us a call and we will do our best to provide you the support you need.
Lucky 13's employs a team of experienced tattoo artists from various backgrounds, each of whom possess their own unique styles and talents.
Aside from our main artists, we also occasionally employ guest artists who bring new and unique designs to our shop's extensive lineup. If you'd like to get a tattoo from one of our guest artists then please refer to our news and events page for more information.
Our Expertise
As experienced tattoo artists, not only can we create and design great looking tattoos, we also know how to advice our clients about the tattoos that they wish to get. Getting a new set tattoos can be a life changing experience, particularly if you've never done them before, which is why we try to speak with our clients before we actually apply their tattoos.
We will discuss the style, design and size of the tattoos that you want, including any other information or concern that you'd like to get and the type of ink or equipment that you'd like us to use. So if you need a tattoo in Melbourne, just remember that Lucky 13 is here for you.