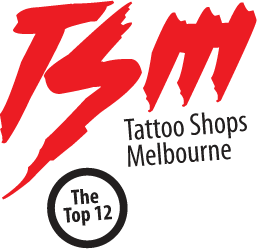 Tattoo Removals Melbourne
Laser Tattoo Removal
Do you feel like your tattoo no longer reflects who you are? Ready to clean it up and get a new one? This happens to the best of us! Visit us at our tattoo removal Melbourne shops. Using game-changing laser technology, you can trust our experts to deliver superior results in significantly fewer treatments.
How It Works
By focusing a beam of light to your skin, the tattoo ink is easily broken down. The laser is often geared towards dark tattoo pigments,
ensuring that the outer skin layer remains protected. While laser tattoo removal requires more than a single session, the number of sessions required depends on factors such as your skin type, your tattoo colours as well as the design.
You will need to wait 6 to 12 weeks between laser tattoo removal sessions. Thereafter, follow-up treatments are conducted at 4-6 week intervals. Gradually, you will begin to notice fading of the tattoo several months down the line. This is a totally safe, painless and effective tattoo removal method. As everyone is different, results may appear quickly for some than others.
The Process
Our laser tattoo removal involves a step by step process. However, our professionals will guide you throughout the process accordingly. It includes:
· The use of protecting eye shields for your protection
· Testing your skin against the laser to ensure that you will get ideal results
· Afterward, we place a hand piece on the skin and activate the laser in small pulses
· Applying an ice pack and antibiotic cream to soothe your skin
· Tying a bandage over the area to protect it from sunlight
The Benefits
There are many advantages to our laser tattoo removal process. These include:
· Effective removal of tattoos
The use of laser technology will effectively diminish the appearance of tattoos without any lasting effects.
· No scars
You will not have to worry about any scars on your skin. Laser light is designed to leave your skin cells healthy and without leaving any scars.
· A short recovery period
Once you receive laser treatments for your tattoo removal, you simply need to protect your skin from sunlight and the tenderness on the
area should subside after a few days.
· Partial or complete removal of tattoos
It does not matter whether you want to remove part of your tattoo or the whole of it- we will get the job done!
· Utmost safety
With a low risk of infection, a lack of any major side effects and a good level of comfort during the treatment process, you do not have to worry about your safety when it comes to laser tattoo removal.
We Offer The Best Removal Services
As an exceptional tattoo parlour in Melbourne, we understand that people continuously change and a tattoo that you thought was
perfect for you at a certain point time may no longer have the same effect on you. As much as we love to see people happy with their new tattoos, we do not want to see anyone unhappy with an old, unwanted or poorly done tattoo.
Our removal services are ideal for anyone who wants to go back to being a clean canvas. You have the option to remove your tattoo with the most efficient lasers that exist in the market today. With a specific number of treatments, we will easily lighten up your tattoo or cover it with no trace. We love making tattoos an exciting experience; whether you are getting or removing one!
Book An Appointment With Us!
When you book a laser tattoo removal Melbourne appointment with us, you can count on our complimentary consultation to make a full assessment of your needs. We will be able to answer any questions, explain the entire process to your satisfaction and estimate an immediate treatment.
A test patch will enable us to assess the reaction that your skin may have to the treatment. We aim for optimum results throughout your treatment course. Our tattoo removal Melbourne shop is open when it is most convenient to our customers, including evenings and weekends. Our professionalism and pocket-friendly prices will have you coming back session after session!
Need more information on the tattoo removal process? Do not hesitate to contact us.