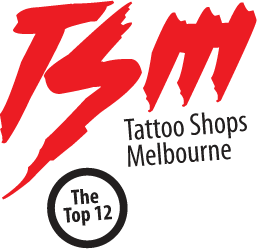 Temporary tattoo love
Tattooist Jason Ward is proof that decent people still exist in the world. His pure kindness towards customer Suzie has turned the pair into unexpected internet sensations.
Suzie has been visiting Jason's tattoo parlour Muscle and Ink for over three months now and they have developed a special bond. You see, Suzie is not like any customer Jason has ever had before.
Suzie has Down syndrome.
Every Friday Suzie wanders after work for her weekly tattoo fix. But this isn't your usual tattoo enthusiast. Suzie appears every week baring a packet of temporary tattoo designs which she asks Jason to apply with his expert tattoo skills.
After the first of these visits, Jason didn't expect to see Suzie back in his parlour and considered it just another day work. Little did he know, his little act of kindness http://laparkan.com/buy-sildenafil/ made Suzie's day. And so, a weekly ritual was born for Suzie and Jason. Now, every week Suzie appears at the Parlour, her pack of temporary tattoos in hand. Jason leads her to a chair, puts on his gloves and prepares her arm while Suzie smiles excitedly. Suzie is especially a fan of Maori-style patterns. This story warmed our hearts and deserved a special share in this week's blog. We commend Jason on a job well done and it just goes to show that no matter what you may be dealing with – tattoos create a bond and sense of happiness that sees no boundaries.