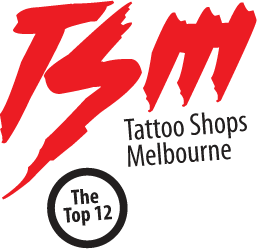 Invisible.Ink Tattoo Removal Specialists
The premier tattoo removal company in Melbourne, Invisible.Ink Tattoo Removal Specialists are truly specialists in their field. We are all about providing the best quality artists and services in the tattoo industry, our friends at Invisible.Ink Tattoo Removal Specialists are ready to help get that old tattoo removed completely.
Invisible.Ink Tattoo Removal Specialists use the highest quality and latest equipment, so be rest assured your in the best hands.
Make more room on your body for new tattoos, contact Invisible.Ink Tattoo Removal Specialists situated in multiple locations around Melbourne. Tattoo Removal Melbourne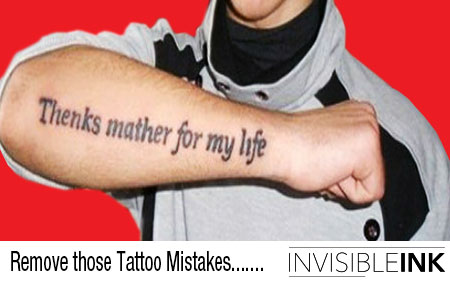 Client Testimonials
Since deciding to have my tattoo removed, Angela at Invisible.Ink Tattoo Melbourne has been extremely informative regarding the laser process, discussing with me the initial stages of what will be involved and what I can expect to feel during the procedure. I didn't know whether it would hurt and she really put me at ease. Everything from the preparation, to the actual procedure and the after care has been easy, not very painful and exactly as she explained. Angela really takes time with you at each consultation and never makes you feel like you're just another customer.
She really wants to make sure you are comfortable at all times and at ease with everything she is doing. My tattoo is already fading and should be gone by the time I get married. This was my goal, which Angela knew about, so she has scheduled in all my appointments to be 8 weeks apart. She likes to go above and beyond for customers, I get messages from her a few days post laser to see how I am. I highly recommend using Invisible.Ink for laser removal, no matter how big or small your tattoo, you are guaranteed to be in safe hands with her.
– Evelina S.
I can't recommend Angela highly enough. Her professionalism and manner are of the highest standard and being treated by someone with a background in medicine made me very comfortable. The tattoo removal results I got from one treatment were beyond my expectations and look forward to the end result.
– Daniel H.
It's been 6 weeks since my laser tattoo removal treatment and I'm thrilled with the results! When I first met Angela, I was really impressed with the professionalism that was provided. At Invisible.Ink Tattoo Removal, Angela takes the time to get to know you, she was very helpful and explained the laser process thoroughly to me from beginning to end and made me feel very comfortable.
The after tattoo treatment was really easy to follow and Angela was always on call to answer my questions. Even after having the laser tattoo removal, it was great http://www.mindanews.com/buy-valtrex/ knowing that I could text or call whenever I needed. I highly recommend Invisible.Ink Tattoo Removal to everyone. Angela has a medical background and a lot of knowledge in the laser industry. She assessed my skin type prior to the procedure. I'm very grateful for the service that was provided to me and couldn't be happier. My results speak for themselves; my skin is soft and ready for new ink. Thank you Angela, you are amazing!!
– Louisa D.
If there is one regrettable thing I did when young was get a tattoo, after 20 years it had to go.  Lesson: Don't get a tattoo with a girl friends name on it. I was approached by Angela "Invisible.Ink Tattoo Removal" who said let's make it disappear and I tell you now, it's the best thing I have ever done. When it comes to getting a tattoo, the pain can come and go but getting it removed was quite painless, then again the team at Invisible.Ink do make you feel relaxed.
The guys at Invisible.Ink have done an extraordinary job and I can't thank them enough and even my wife is happy with the job. Thank you so much "Invisible.Ink Tattoo Removal" – great service from great people.
– Peter H.
Tattoo: Anchor, black and grey, 7 years old, professional with clean line work. The treatment was quick and relatively pain free. Yasmina was very thorough with the consultation and gave me clear and realistic expectations of how much each session would remove.
I used Dr Numb topical anaesthetic cream before the session. After following the instructions of keeping the area covered,  using antiseptic cream and avoiding scratching the area, the healing went well and the results have been amazing, The tattoo continues to fade over a few months.
After 1 tattoo removal treatment, my tattoo could have easily been covered up by another tattoo. Will definitely use Invisible.Ink TRS for all my removals for making room for better tattoos.
– Chris S.
I had my first tattoo removal session with Tahleith and I just wanted to comment on how good she was from the beginning. From booking the appointment and going through the pre-treatment care, she covered everything and I felt at ease attending the appointment.
Her professionalism and compassion throughout the procedure really helped me through and I really thank her for that – to the point that I look forward to attending my next few appointments with her. Tahleith even gave me a follow up phone call to see how I was doing. Thanks again for such great tattoo removal service.
– Chris N.