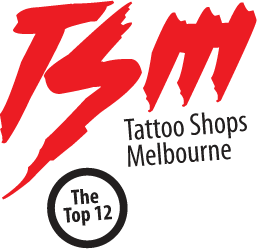 Exclusive list of ink Parlours
Finding a good Tattoo Shop in Melbourne is the most important part of getting a tattoo. If you don't find the right Melbourne tattoo artist, you can end up stuck with a dodgy tattoo for the rest of your life! It can be difficult and time consuming to find the right place. These days there are so many different options it is almost impossible to make a decision!
We understand that it can be hard to find time between work and everything else that life throws at you. We believe getting a tattoo should be a fun and exciting experience. So we have done all of the hard work for you! This is an exclusive directory of the most talented tattoo parlours in Melbourne and the surrounding areas.
We have done our research and come up with a list of the 12 best tattoo parlours around Melbourne and put them all together in one place for your convenience. Now, you can look at all the facts and compare each store in the comfort of your own home, on your lunch break at work, on your mobile or tablet with your friends; anywhere, anytime you like! We want to help you make the right, most informed decision in the most convenient, efficient way possible.
Whether you are planning your first tattoo or trying to find a new artist for your next tattoo, one of our top 12 is bound to suit your needs. All the facts are right there in front of you, so you can make the right decision about your tattoo artist!
Add Your Shop
Do you own or run a tattoo Melbourne parlour or the surrounding areas? Sign up to have your business processed to be included as one of the top 12 in Melbourne on the website!
With the large array of tattoo shops available in Melbourne these days, it's easy for your tattoo parlour to get lost in the crowd. Make it easy and convenient for clients to find your business. Forget trying to market and advertise your business, let us do the work for you.
With a large number of targeted visitors to the website per day, your contact information will be viewed by customers city and suburb wide. This website is top ranked on all search engines including Google. We know how important online marketing is and will maintain our online position 100% guaranteed.
There are only 12 exclusive spots available so get in quick!
- Tattoo Shops Melbourne